An event should be an experience. That experience begins with the very first touch point and ends with a lasting memory of time well spent. Our Encore training platform is one aspect of the stellar experiences our live training events consistently deliver.
Features:
Bespoke
Course content created and delivered by Solliance Experts
Quick Starts
No software to install for each lab
Cost Effective
Sandboxed, cost-controlled environments
KPI's
Employer/Sponsor receives performance and progress metrics
Anywhere
(And everywhere) learner requires only a modern web browser
Automated
Deploy complex, solution-oriented labs on auto-pilot
Let us help you organize and run an event your attendees will remember. The expert content delivery is the start, the experience is the spark.
Lab Experience
We provide each attendee a link to their dedicated lab environment.
Each link is unique to the attendee and requires no existing accounts or software.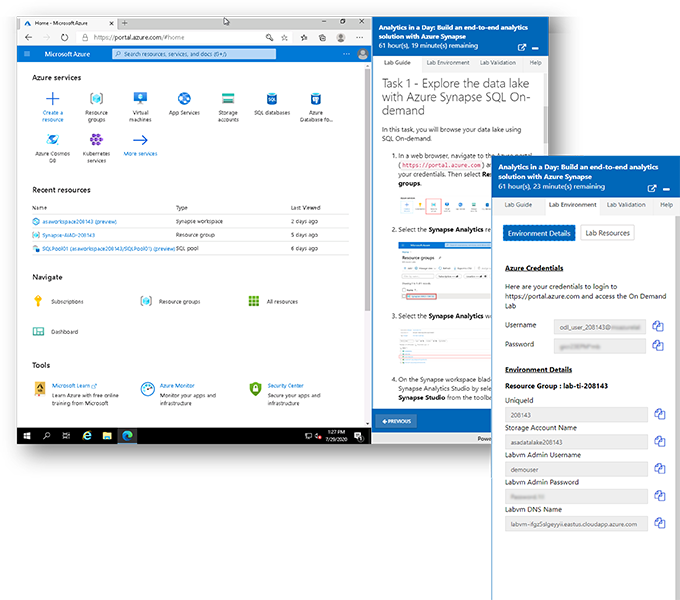 Gamify with Polls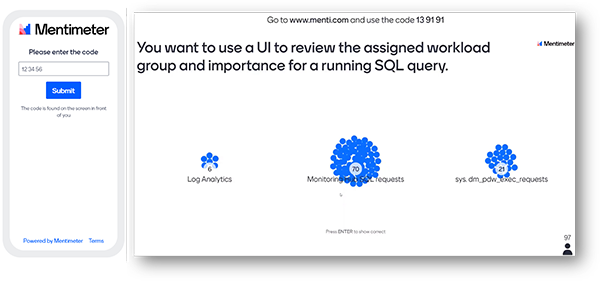 Attendees submit their answers using the browser on their laptop or mobile device. There is a time limit for folks to answer. After the time expires, proctor can discuss the right and wrong answers with the audience, knowing what might be confusing to the learners.
This mode of interactivity gives our trainers an opportunity to dive deeper into each topic and provides learners a chance to ask questions about the decisions and best practices that lead to each correct answer.
Whiteboard for completion challenges

Whiteboarding is a valuable skill that helps teams brainstorm ideas, think about high-level architecture, and drive conversations around technical and business decisions.
We provide whiteboards that are pre-loaded with icons, questions, and other contextual information to accelerate the activity. Learners drag and drop icons, draw arrows, and add text labels.
Additional Features
The Encore training platform offers more features that lead to a highly engaging experience for your learners. Contact us today to discuss how Encore can work for you!